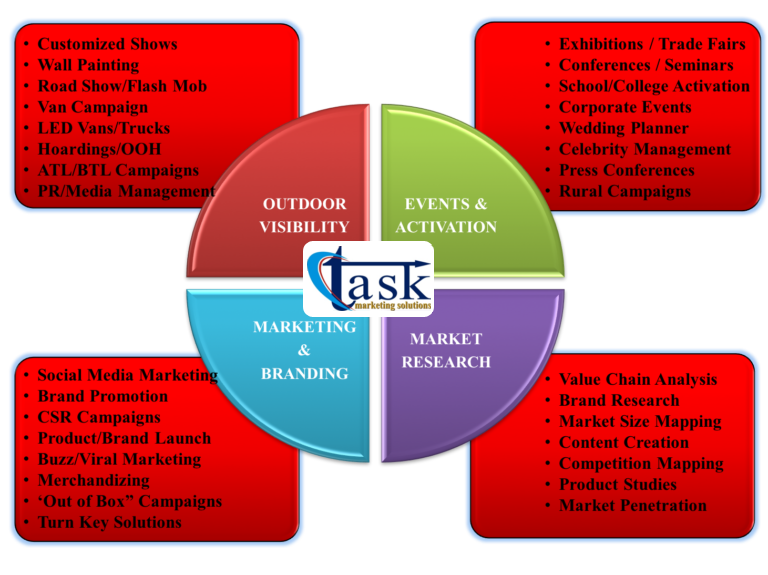 ---
Outdoor Visibility
Managing the vast diversity and scatterness is often the biggest challenge for most of the Brands. Reaching out to the target audience entails cost which shoots up heavily when the target group is widely dispersed. Overcoming these barriers, TMS has come with multi dimensional options to make a most powerful impact in the market.
Customized Shows
Road Show/Flash Mob
LED Vans/Trucks
ATL/BTL Campaigns
Wall Painting
Van Campaign
Hordings/OOH
PR/Media Management
---
Events and Activation
TMS specialises in planning and executing ground level activities at market places, be it Urban or Rural. TMS extensive expertise and reach enables its clients to tap the market for product promotion and sampling.
Exhibitions / Trade fairs
School/College Activation
Wedding Planner
Press Conferences
Conferences / Seminars
Corporate Events
Celebrity Management
Rural Campaigns
---
Marketing and Branding
TMS helps you in managing the movement and the growth of your business. We analyse the present scenario and the brand's position and then create a path by conceptualising innovative ideas/campaigns for all customers and specific markets. We ensure scalable and sustainable business development solutions through our wide bouquet of Services.
Social Media Marketing
CSR Campaigns
Buzz/Viral Marketing
"Out of Box" Campaigns
Brand Promotion
Product/Brand Launch
Merchandizing
Turn Key Solutions
---
Market Research
As an essential element to strengthen strategy for brands eyeing the various markets, we conduct research varying from consumer behaviour, strategy research, Industry overview, brand positioning, etc. for brands/companies aiming to expand or penetrate into this segment.
Value Chain Analysis
Market Size Mapping
Competition Mapping
Market Penetration
Brand Research
Content Creation
Product Studies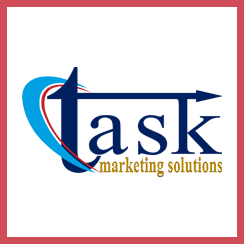 Delhi Office
F-284, 2nd Floor,
New Rajinder Nagar,
New Delhi- 110060 (INDIA).
Phone: +91 8812859008
Lucknow Office
1/42,A-2 Vineet Khand,
Gomati Nagar, Lucknow – 226010
Uttar Pradesh (INDIA).
Phone: +91 8874184076
Phone: +91 522 4008222
We Contrive, We Commit, We Deliver.